Prototype WheelHoe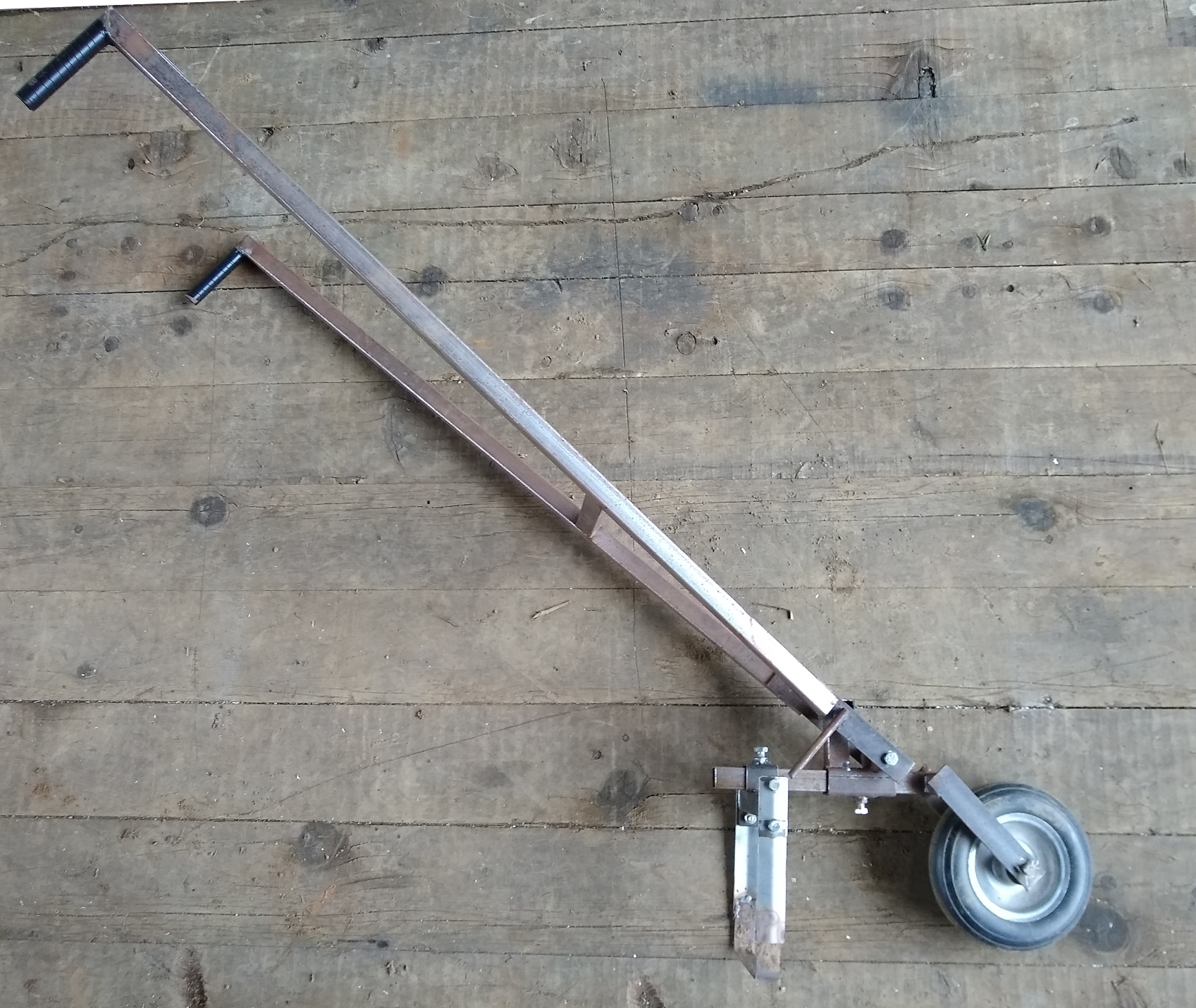 ---
Wheel-Hoe Prototype Evolution
2020-04-10
Built the wheel hoe with a pivot handle that allows walking from the side of your garden rows. This actually turned out better than I thought it would. Really happy with the functionality.
Pricing for individual parts coming soon.
2020-03-10
Lots of feed back from the fine folks who took time to visit my booth at Seedy Saturday. Many suggested the need for a cultivator attachment for the wheel hoe. We have this great cultivator that has proved itself to pass the test of time by being alive for as long as I have. Therefore this will be used to model the prototype cultivator attachment for the Forge Thru Thyme wheel hoe.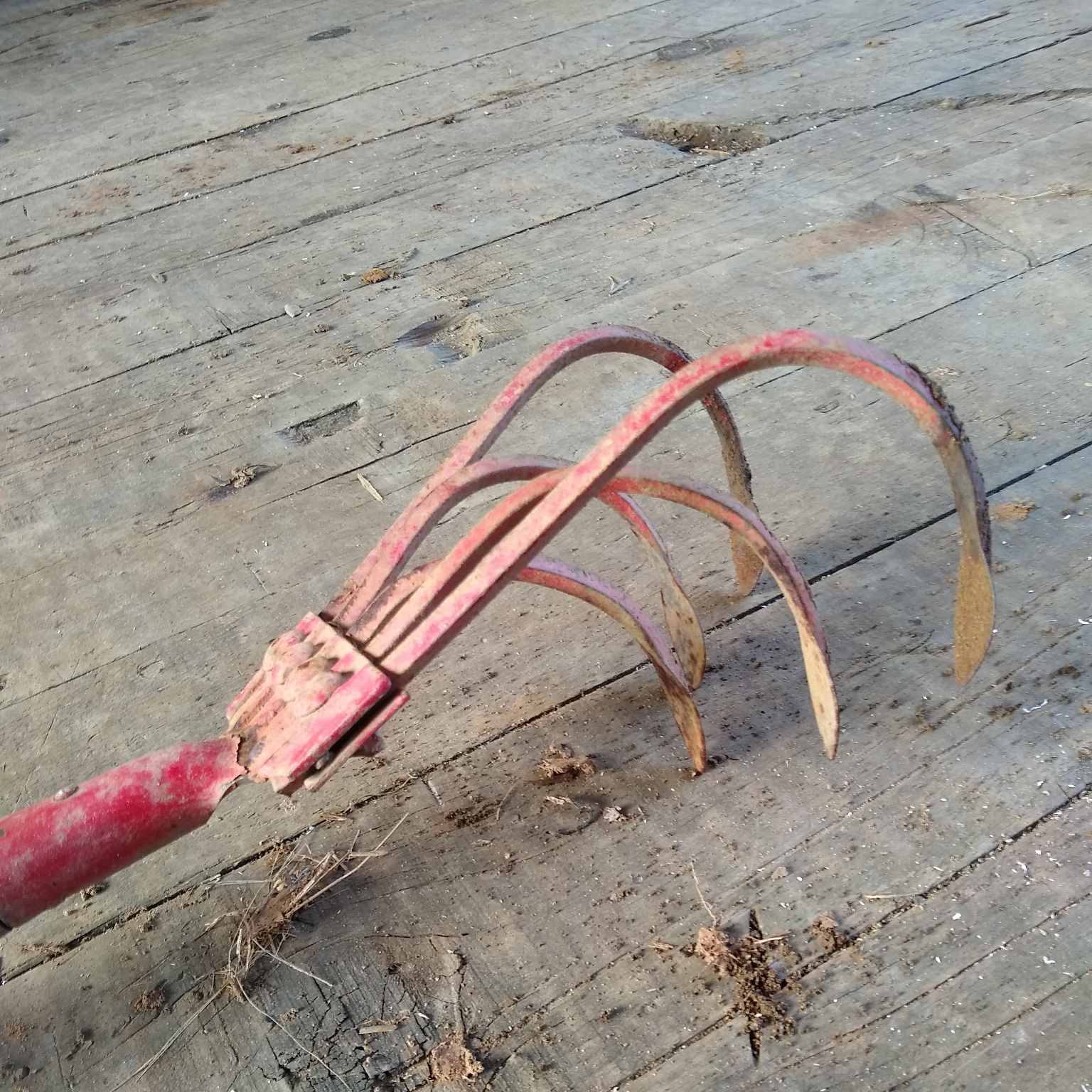 2020-03-04
Did some more work on the stirrup hoe attachment using some old band saw blade that was partially annealed and bent into position.
We have pricing in place for 1095 spring steel for the production model that should work very well and is cost effective.
On schedule to do the 1st build of these units in April. The production models will be painted light grey and will be quite a bit more polished.
2020-01-01
First two basic frames. Very happy with second frame with adjustable handle.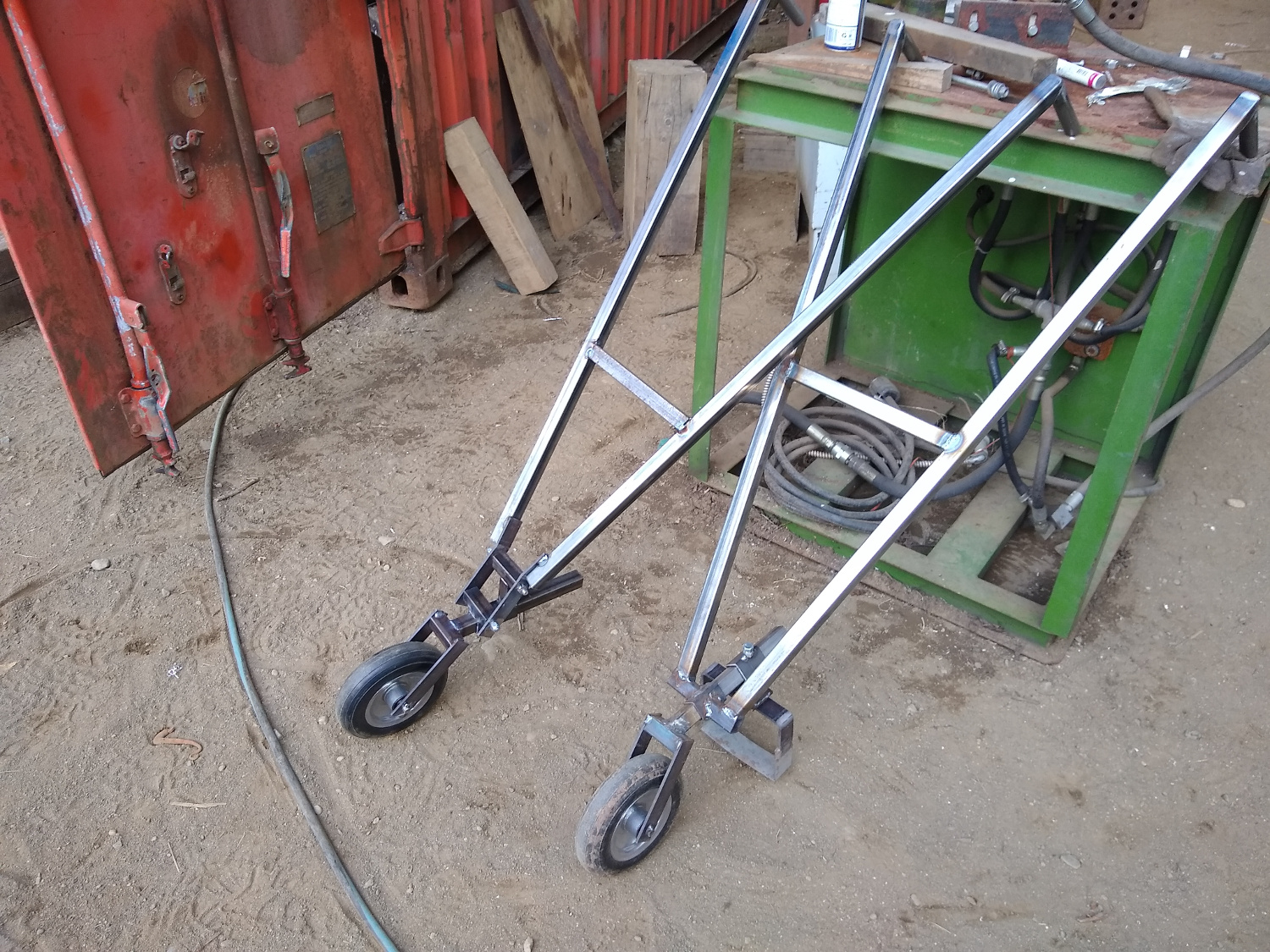 Tasks to complete in Feb: development of the stirrup hoe attachment. and the pivot head to allow use of hoe on rows from side of garden bed.
---
Product History
Wheel Hoes have been around for a long time. A versatile tool that allows for easily replaceable implements that can be used for various different purposes.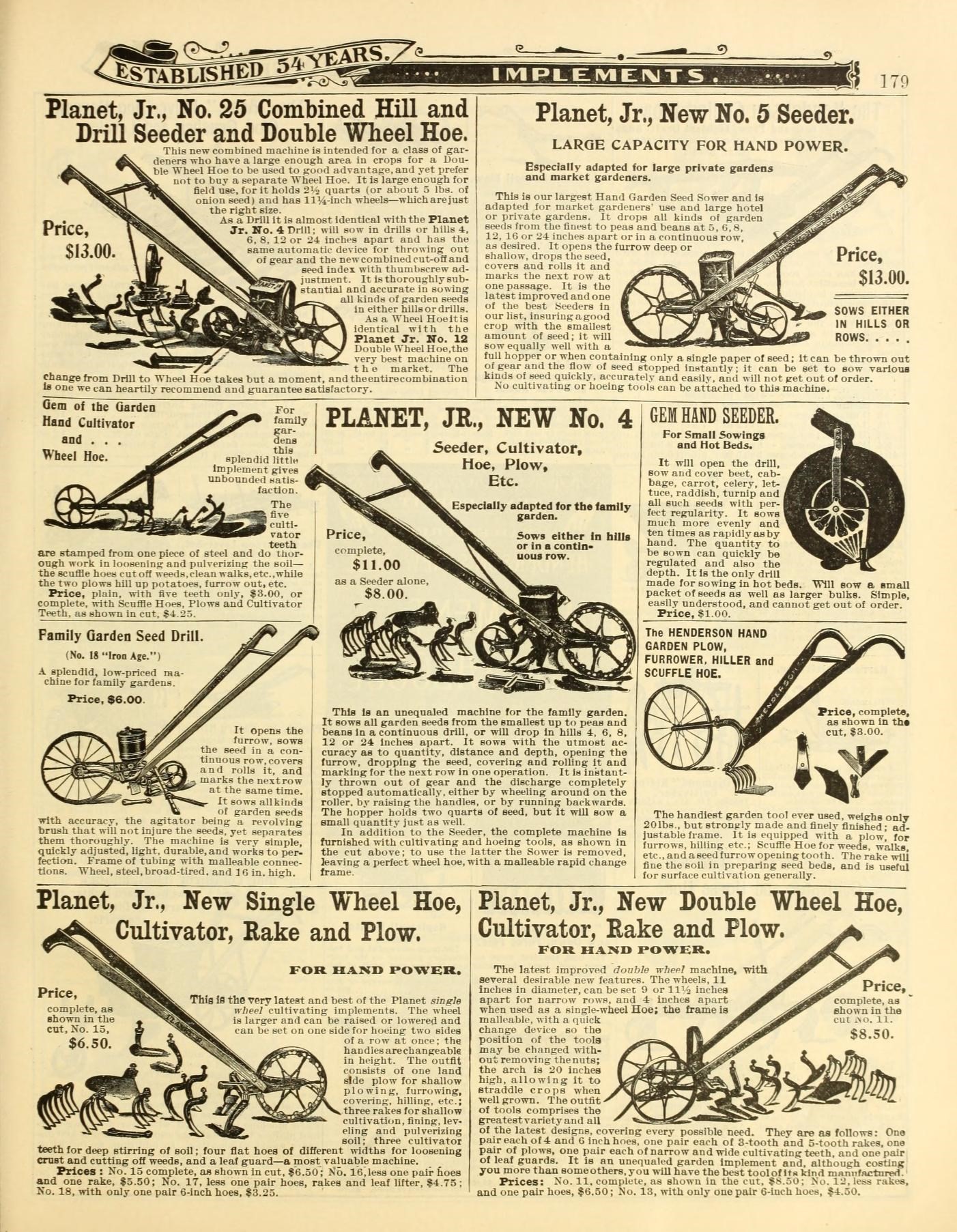 Base Wheel-Hoe Model
The base model that is presently available for Pre-Order comes with three parts assembled together. We are developing a versatile modular wheel-hoe unit that will allow for several different configurations, quick and easy to change over.
Includes:
Body Wheel:

Stirrup Hoe: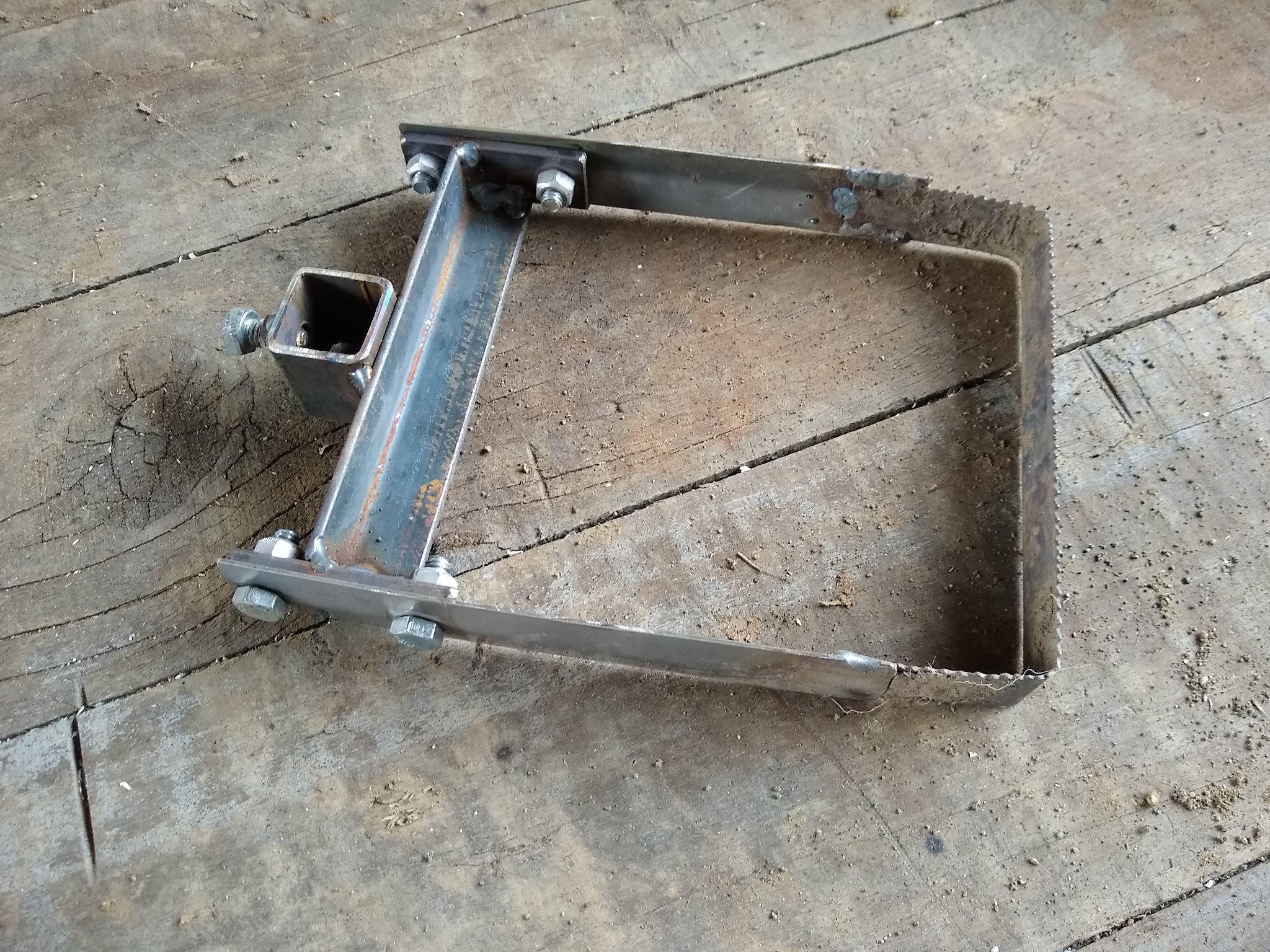 Adjustable height Handle: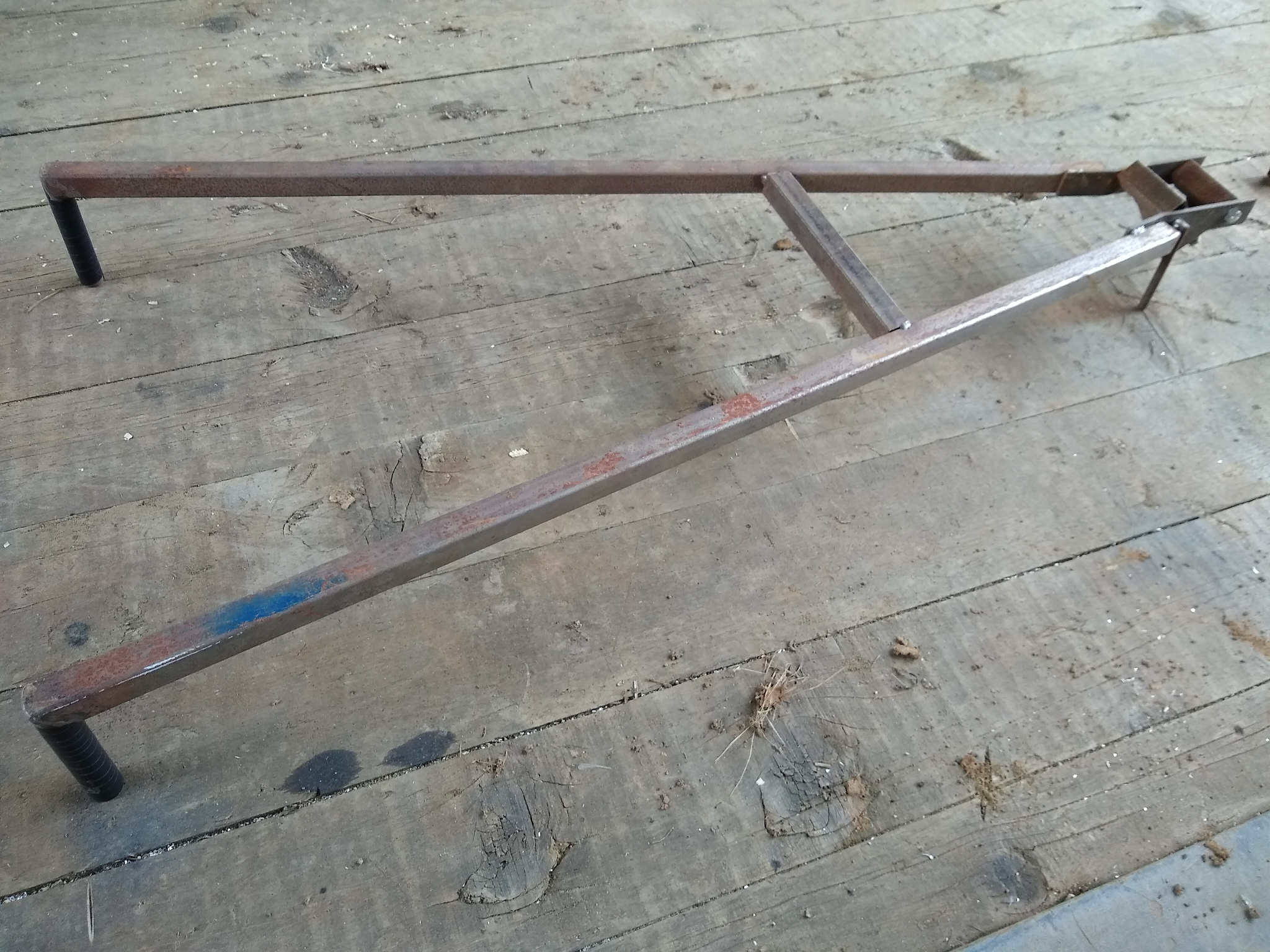 The production units will all be painted with a durable light grey coating to reduce rusting and the handles will have a suitable rubber grip for comfort.
---
Pre-Order Now
SAVE MONEY! Don't be late. order yours NOW!
The development of these products are funded by the fine people who choose to support locally grown and locally made.
Your business is truly appreciated!
Fill in form to order Online:
2020-04-10 Updated pricing coming soon.