Heavy Duty Broad Fork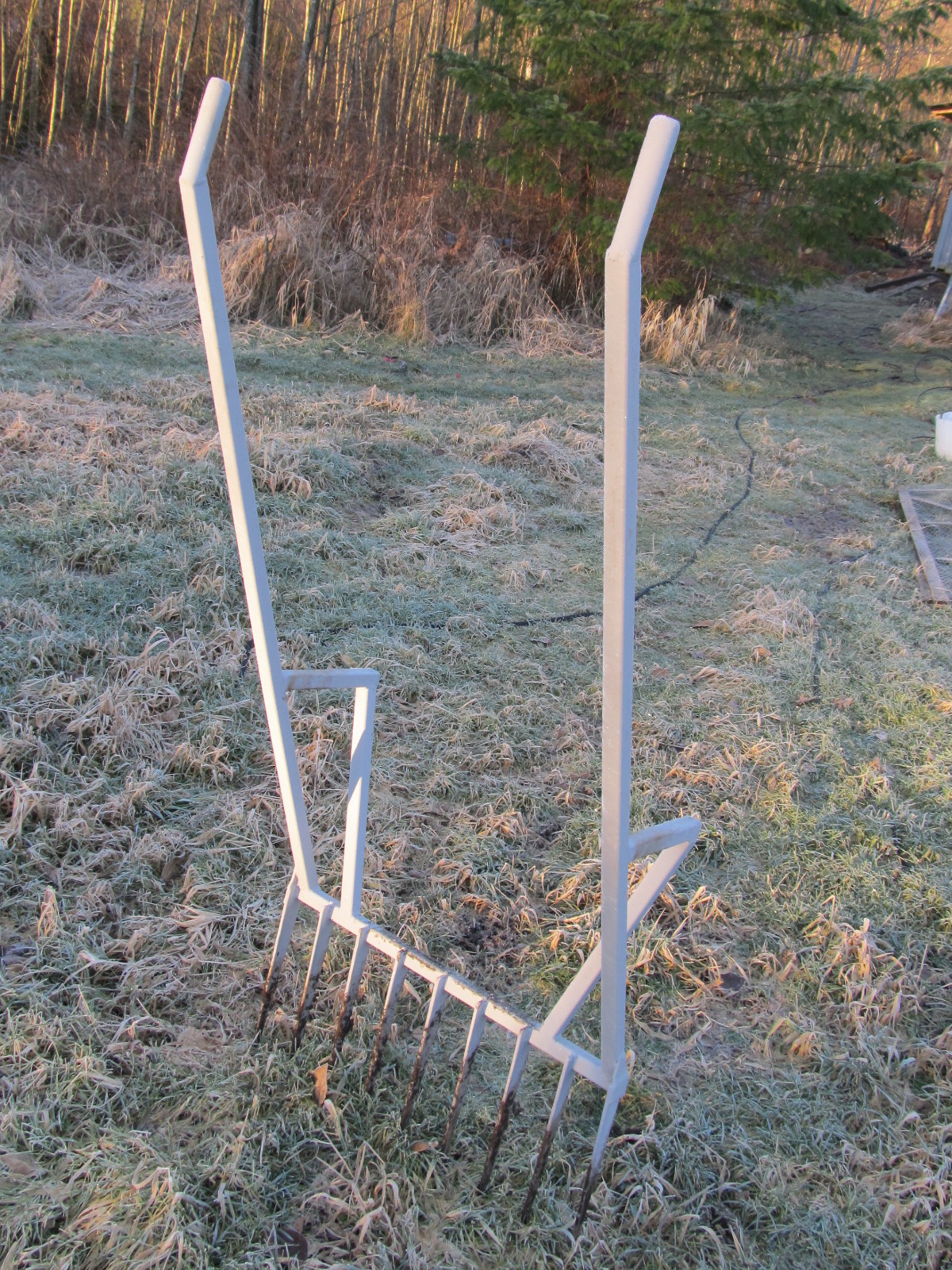 Heavy duty ergonomically designed tool excellent for aerating, improving and deepening garden bed soil conditions.
---
Design Evolution
2022-02-15
Design has resorted back to using a tube for the tine bar. See the video below for more details.
Also I'll be sharing drawings soon, just in case you want to make your own broad fork.
2020-03-05
A design change to the main tine bar to improve the strength and durability of these Broad Forks has been made. Due to the two reported tines that have broken off from the first batch of broad forks, a decision has been made to change the Tine Bar from square tubing to angle iron. This provides a few advantages over square tube including having a much greater weld area on two sides to virtually eliminate this from occurring again.
All future Broad Forks that we make will use this modification. (cancel this statement 2022)
---
Product History
2019-02-01
Don't let this odd looking tool fool you. This is not your standard everyday Broad Fork and it does its job really well.
This Broad Fork is excellent for low-impact garden bed soil preparation, conditioning, aeration and also can be used for harvesting of root vegetables. It is based on a design developed by John Jeavons with Stanford University Students as published and offered for anyone to use in Mother Earth News Catalogue 1980. This design has several ergonomic advantages over other common broad fork designs out there and effectively reduces the effort and strains on the body permitting preparing more soil in less time.
---
Videos
2022
---
2021
---
2020
---
2019
---
Standard Models
Different gardens beds, different soil conditions, different folks, different forks. We have four standard models to choose from.
All units have a standard tine spacing of 4" . This has proven to be the most effective. All forks can come with less tines to allow for narrower garden beds.
The larger models have adjustable feet which provides a lever fulcrum allowing lifting the tines clear from the ground easing the process of tilling your soil.
Take a look below to choose which one is right for you. Standard dimensions are listed and common custom are in (parenthesis).
---
Heavy Duty
$372
The handles, lifts and tine bar are all 0.100" thick steel tubing, this is a heavy tool built for years of heavy work.
Width: 32" (28")
Tines 3/8": 9(8,7) @ 18"(16",14") long
Handles .100": 60"
Weight: 45 lbs
---
Light Duty
$304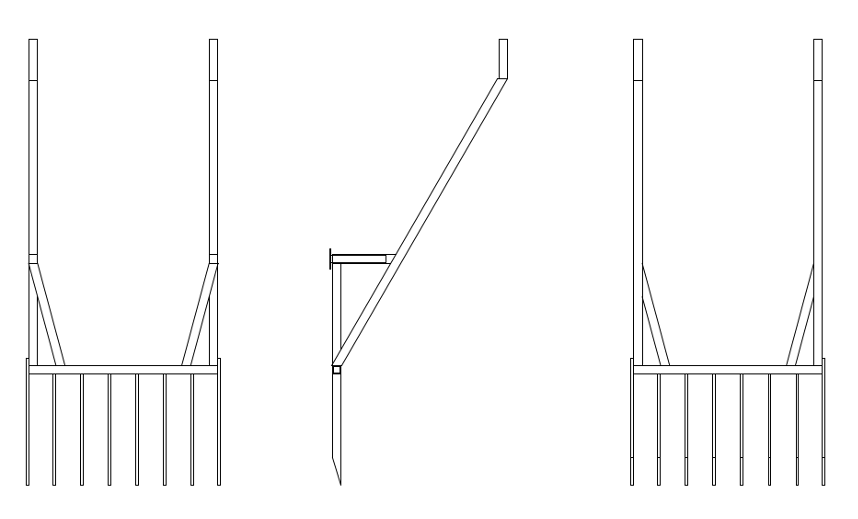 The handles and lifts are made from lighter tubing, .063" while the tine bar is still 0.100" thick steel tubing, this fork is similar to the heavy duty but slightly smaller and almost 10 lbs lighter.
Width: 28" (24", 20")
Tines 3/8": 8(7,6) @ 18"(16",14") long
Handles .063": 56"
Weight: 31 lbs
---
Mini
$206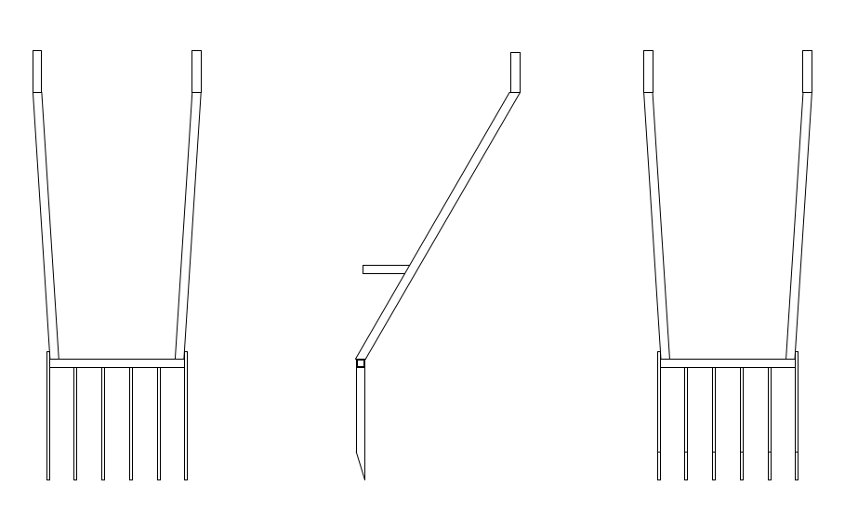 This model does not have the adjustable pivot feet, but does have the lifting handles to help with handling. An affordable fork suitable for smaller gardens.
Width: 20" (16")
Tines 3/8": 6(5) @ 16"(14") long
Handles .063": 48"
Weight: 20 lbs
---
Terra Mini
$125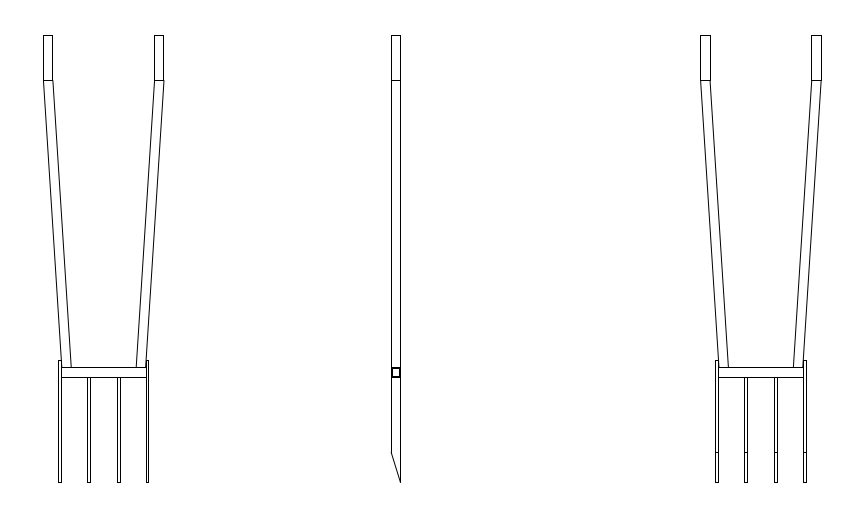 Our smallest model able to get in and around gardens with small spaces.
Width: 12" (14")
Tines 1/4": 8(7,6) @ 18"(16",14") long
Handles .063": 42"
Weight: 15 lbs
---
Pre-Order Now
SAVE MONEY! Don't be late. order yours NOW!
The development of these products are funded by the fine people who choose to support locally grown and locally made.
Your business is truly appreciated!
You can email your Purchase Order for delivery in March, or contact by phone or mail to place your order.