Picnic Table Kit
product status: Full Mature
Simple to Assemble
Kit Contents:
Four Bent Legs: 0.100 X 1.25 X 1.25" square tubing
Two Braces: 0.067 X .75" round tubing
Bolts and Lag Bolts: electroplated zinc
Packaging: cardboard 32" X 30" X 3"
Durable Corrosion Protection
Shipping weight: 50 lbs
Not included/
required for 8' table (or 5' Table):
Seven 2X4's X 8' long (or 5' long)
Four (or Three) 1X4's X 26" long
Two 2X10's X 8' long (or 5' long)
Fifty-four #8 X 2" wood screws
Exterior Paint or Stain or wood finish
---
Product Description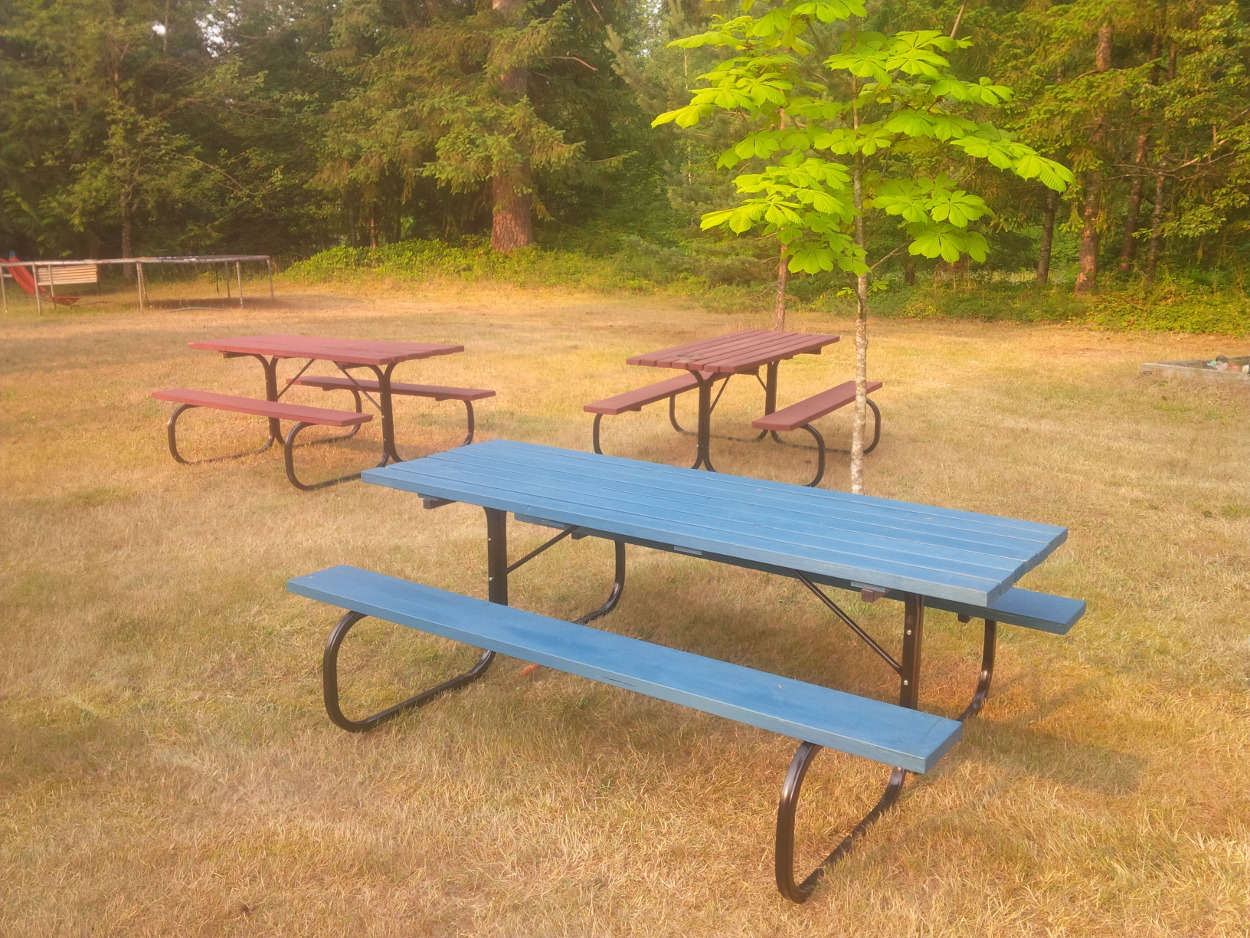 A robust design, manufactured with similar specs for over 15 years. These picnic tables have proven to be a long lasting practical product for backyard, campground or any other exterior, break or picnic area.

Design Advantages:
Durable steel legs
Access bench without stepping over bench support
Moves easily with ski-like legs
Solid durable design
Each bench can support over 1000lbs
Easy to assemble your own picnic table. A great project for everyone ages 13 and up.
---
Ordering Info
Accepting pre-orders now for delivery May 31st 2019.